Every security expert recommends safeguarding you and your family by shredding all your financial statements and mail, because even in today's electronic world, paper is still the most common method used by thieves to steal your information.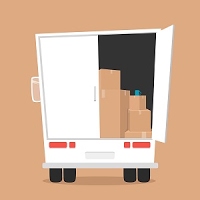 And just because you don't have a big office full of paperwork, doesn't mean you don't have private information that needs protection. This is especially true if you work from home—you may gather tons of sensitive paperwork over the years.
But even if you just have private, personal information in your San Francisco home, it is important that you dispose of it in an appropriate manner. It's never a good idea to throw away something that someone could potentially use to steal your identity.
What are My San Francisco Residential Shredding Options?
When it comes to choosing how to shred your at-home paperwork, it's good to evaluate your needs and know your options. If you have a small stack of paperwork that you want to get rid of and you don't mind dropping off, San Francisco Document Shredding has several local drop off locations across Northern California for you to choose from.
This services typically charge about a dollar per pound for your paperwork, which is a good deal... unless you have a lot of paperwork.
If the amount you need to shred is more than a few pounds, or if you want to be present while your documents are being destroyed, your best option is to have a mobile contractor come right to your home or apartment. This gives you visibility and the assurance that your shredding is complete, and also simplifies the process, as you never even have to leave your home.
Financial and personal security is no joke, and selecting the best process of destruction for your needs is your first step in protecting yourself from identity thieves.